Legendary Bulldogges Spellbound



This is our beautiful blue brindle girl produced right here! She is daughter of Jewel and Smurf (check him out on our Stud page). She is a healthy, free breathing, short and bully girl with awesome muscle tone.

Legendary Bulldogges Captivating (aka Charlotte) daughter of Spellbound, and grandaughter of Jewel and Smurf (check Smurf out on my stud page).


Legendary Bulldogges Harlequin

This is our beautiful chocolate tri girl Harlequin. She is a short and wide compact girl! She is a free breather, nice eyes, and very healthy! Daughter of Guiness on our stud page.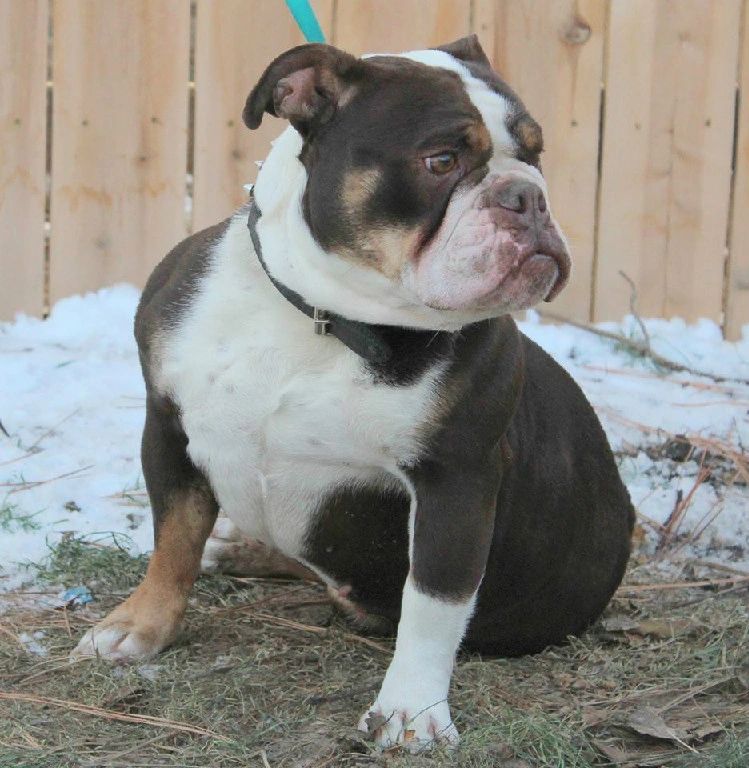 Legendary Bulldogges Zelda
Daughter of Harlequin and grandauhter of Guiness on our stud page.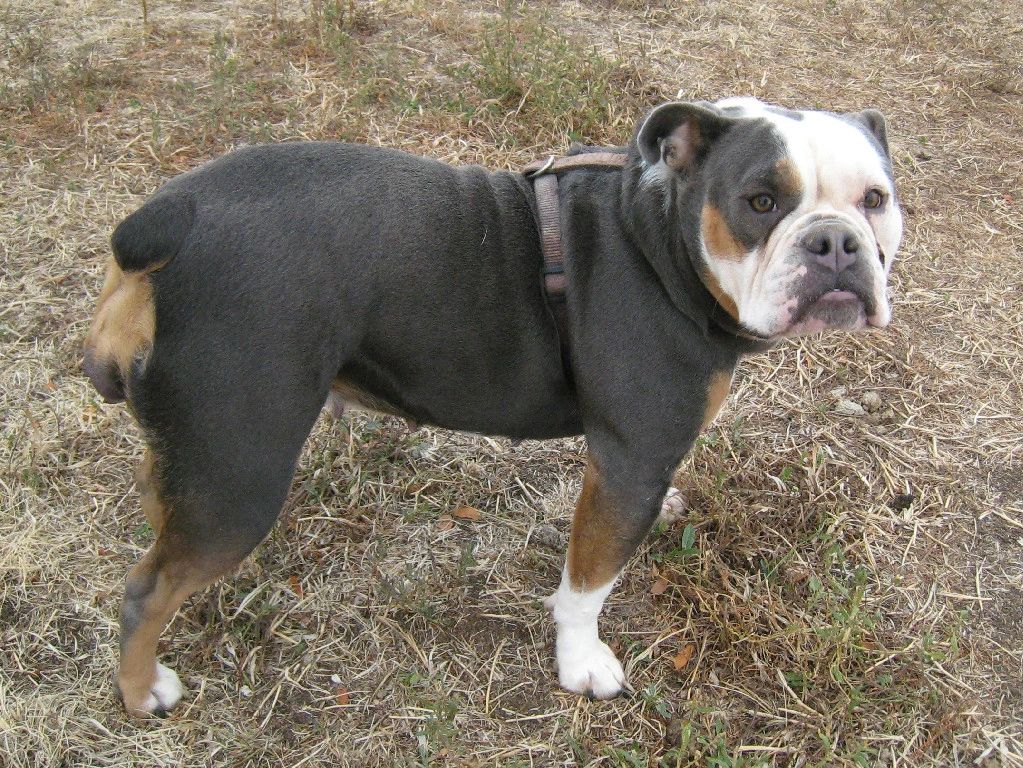 Zelda is a beautiful blue tri female that was produced off of Harlequin and 7 Acres Braddock. She is super healthy and has passed her hip tests.

SCRB Bella aka Jewel

Jewel is retired but still resides with us. She is an awesome girl!




Sadly our beautiful girl passed away this year. She will be greatly missed!
Hodge's Annabelle Saphira
DOB 9-29-05



Annabelle is our first bulldogge and is currently owned by our daughter and is enjoying a peaceful life.


Head width: 20 1/2"
Nose length: 1 1/2"
Height: 17 1/2"
Weight: 70 lb.

Annabelle has all the good qualities of the "
Breed Standard
" as written on the IOEBA website. She is white and fawn in color. She weighs 70 lb and is 19" at the shoulder. She has awesome muscle tone, shoulders, a great nose and great bone structure. All of her litters have been born naturally and without problems. She has proven to be great around children and is very playful and loves her family. She has never been agressive toward others or other dogs.


Some of her ancestors include What a Mug, Tink, Wally, and Sumo. She comes from very good bloodlines.